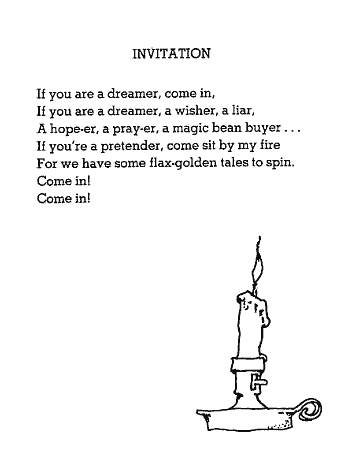 When we were growing up, I used to read Shel Silverstein poems out loud to my sister at night. She's going to be 15 this month, which is inconceivable, but when the fam visited for Spring Break, she brought a copy of Shel and we read aloud together like old times. We still had some of them memorized. This is one of my favorites, now that I'm an adult.
We need more people who aren't afraid to be dreamers in the world, don't you think? This quote captures the essence of dreaming quite nicely:
"And if they thought her aimless,
if they thought her a bit mad, let them.
It meant they left her alone.
[She] was not aimless, anyway.
She was thinking."
xo
Sarah :: Your Plucky Picaroon
What was your favorite childhood read?