Inspired by one of my fave bloggers, MacKensie, I thought I'd give this "What I Wore Wednesday" business a shot!!
I found this dress at Goodwill (where all the best dresses are!!). As a part of
The Dress Dare
, my best friend and I are wearing dresses (or skirts or skorts) every day in 2013 and we invite all fabulous ladies to play along each Wedesday for #WearADressWednesday! Twitter:
@TheDressDare
Instagram:
@TheDressDare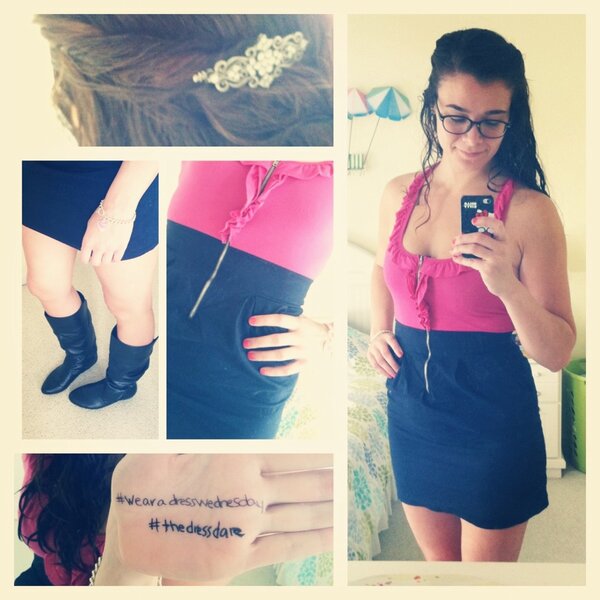 Barrette -- Gift from my Nana, years ago. :)
Each week on Tuesday, we gear up for "New Girl Tuesday." This was my best Jess-face. haha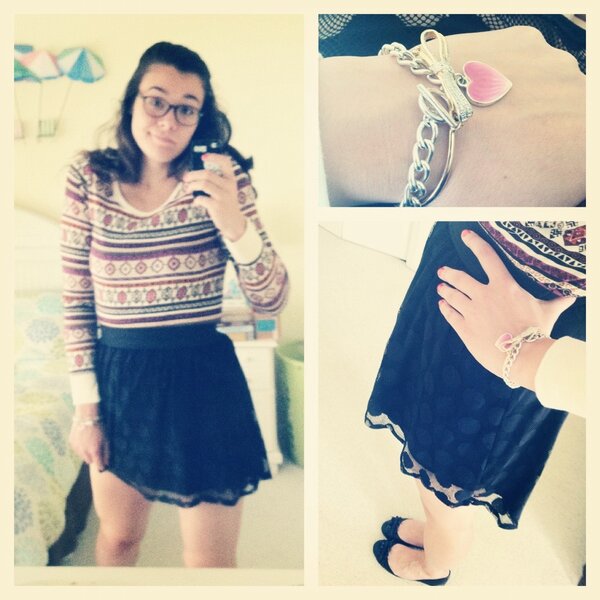 Bracelet -- A gift from my Nana, yet again. :)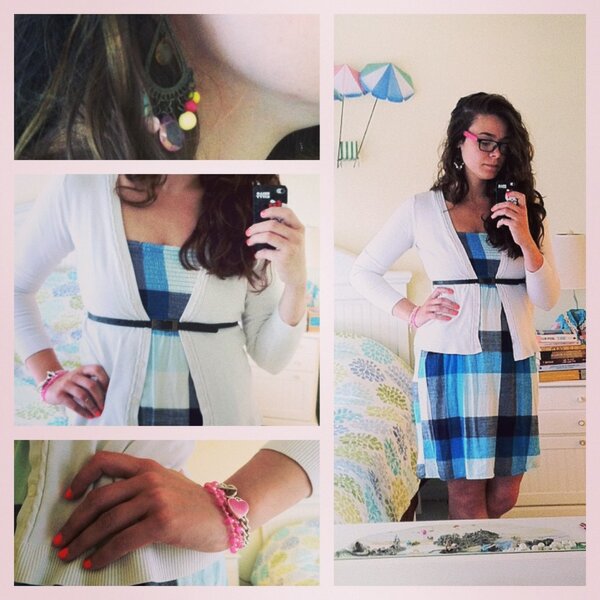 Sunday morning, I joined my neighbors for All You Can Eat brunch at The Beaver Bar.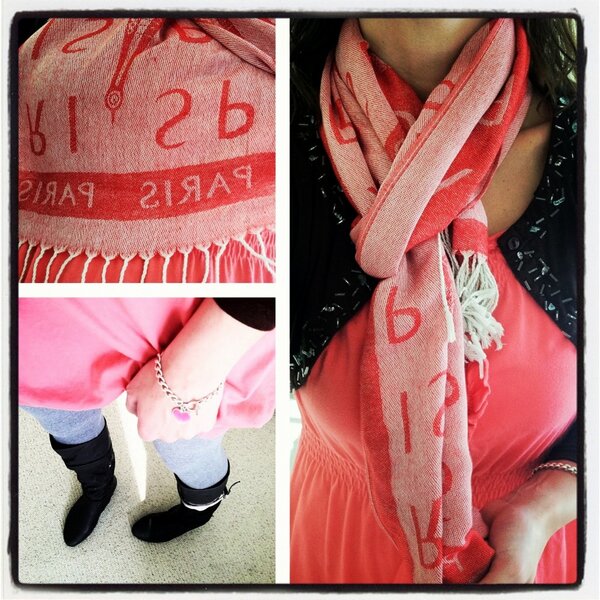 Scarf -- 25th birthday souvenir from a street vendor in Paris!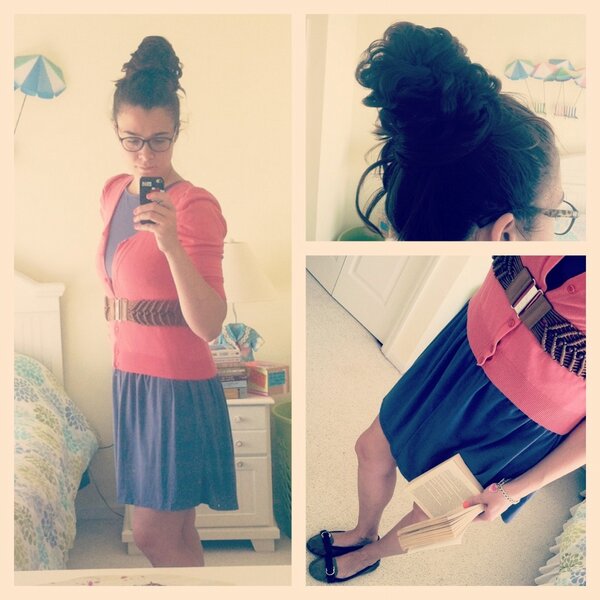 Sweater -- Charlotte Russe
Belt -- Dots (I think. Cut the tag off. Oops!)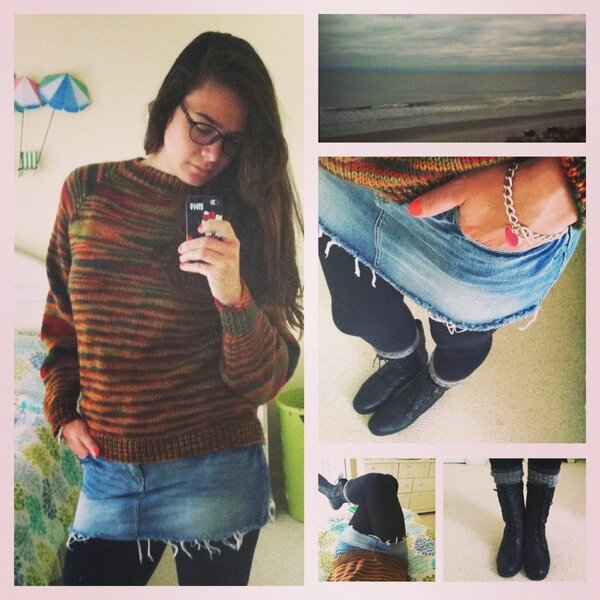 Sweater -- Made with Love by M
❤
M (a brand?)
I've been a LONG time fan of the little girls' section at Target. The extra-large is broad enough in the shoulders for me, if a bit short. When a good friend found these adorable dresses there, I just HAD to have one. (I got two. hehe)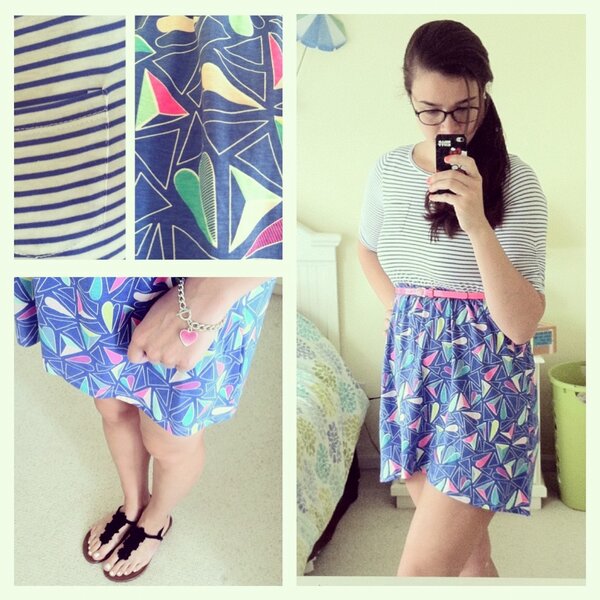 That gets us back to last Thursday. This was a lot of fun! Hopefully I did it right. ;)
Sarah :: Your Plucky Picaroon