Dear Beach
, I am LEGITIMATELY coming for you!! The lease is signed, the job is notified, and the world is right -- I'm moving to the beach!!!!!! If you need me in the first half of 2013, I'll be lounging in this fully-furnished beach-fr0nt condo with my cat and my fish. OH to the EM to the GEE. :)
Dear Grad School
, 5 weeks, sucker!
Dear Peppermint Mocha Coffee Creamer
, You have helped to officially ring in the post-Halloween holiday season.
#scrumptious
Dear Smut Novels
, I'm gonna read the crap out of you when January gets here. I cannot wait to read about adventures and mermaids and time travel and historic figures and other cultures instead of Nonprofit Law and SWOT Analyses and Statistical Methods.
Dear Family & Friends
, You are all so supportive! I'm the luckiest of girls to have people like you in my life who love me unconditionally and care about my happiness and are determined to support my wild n' crazy schemes. [like moving to the beach on a whim]
Dear November
, Please hurry up and slow down all at once. Keep school rushing forward but please let all of the time spent with loved ones go slow, slow, slow.
Dear Pandora Christmas Radio
, Maybe we're already reacquainted this year. I ain't mad about it.
Dear Indianapolis,
I was just thinking this morning that this is a
really
cool time to be living in Indy. The sports teams are exciting and gaining momentum, the city looks great in post-Super Bowl construction, there are jobs to be had, nightlife is booming, and cultural opportunities abound. To be considered a dinky little mid-western city, I think you're doing alright.
Happy Weekend, Plucky Piquettes!
Below, you'll find Day 2 of 22 Days of Giving Thanks. Enjoy. :)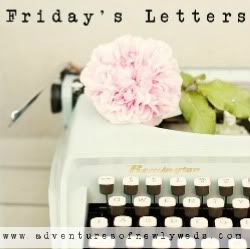 In all of the upcoming holiday/grad school/moving craziness, it makes sense to set aside a particular time each day to be very intentionally thankful for these gifts and blessings and opportunities in our lives. Getting bogged down is easy enough. Griping may just be a guilty pleasure of mine and perhaps rephrasing those "gripes" into a more thankful light is just the thing to bring joy and love and light to this potentially stressful, hairy time. Maybe this will nip it in the bud?
That's a long explanation to say keep your eyes open for at least 22 days of Giving Thanks, since Thanksgiving Day is now 22 days away.
;)
22. Gripe: I am soooo sleepy! I wish I had more time to nap/sleep.
22. Giving Thanks: I am incredibly lucky to have so many friends and so much life in my days that there is so little time for sleep. I'd rather be sleepy and loved than lonely and wide awake.
21. Gripe: Having to keep living on a college budget 3 years out of college sucks. I wish I had more money!!
21. Giving Thanks: I am more than capable of paying my bills and living comfortably, and that is a luxury not given to everyone. No one in my house goes hungry or is cold at night. My income is a bigger blessing than I recognize most of the time. So thankful!