Dear Grey's Anatomy
, Thank you for being so accessible on Netflix. You have been an excellent addition to my Summer and I'm sorry I neglected to check you out for so long.
Dear Back Patio
, You are looking good, my friend! Now, if you could quit giving me poison ivy every time I step out the back door, I'd appreciate it.
Dear
Fifty Shades of Grey
, I'm very sorry that I didn't like you more. :( Everyone else finds you fabulous, though. If we could maybe NOT advocate controlling, emotionally-stunted, borderline-abusive relationships to the women of the world in the future, that'd be great.
Dear Alarm Clock
, I dreamed about you going off before you
actually
went off and then I still managed to snooze until it was time for me to leave for work this morning. I think it's time for us to work on this relationship. If it was more of a pleasure to hear from you, maybe my day would get off to a better start?
Dear Coffee
, I'm so sorry I haven't had time to consume you yet today. Remember that over-active snooze-button trigger finger? As soon as I publish this post, you better believe it's on, my love.
Dear 3rd Day of Summer
, you can stay but I'm going to need you to also usher in a summer romance, k?
Dear Cutest Swimsuit on the Planet
,
I can't believe you will actually be mine!
Dear Friends Who Live Far Away (Particularly AZ)
, my travel bug is super duper itchy. How do you feel about a weekend house guest sometime in ... say, August? Dear Summer Boys, Call me, maybe?
Snoozy Sailing,
S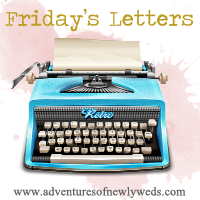 Linking up with Ashley and Ashley.